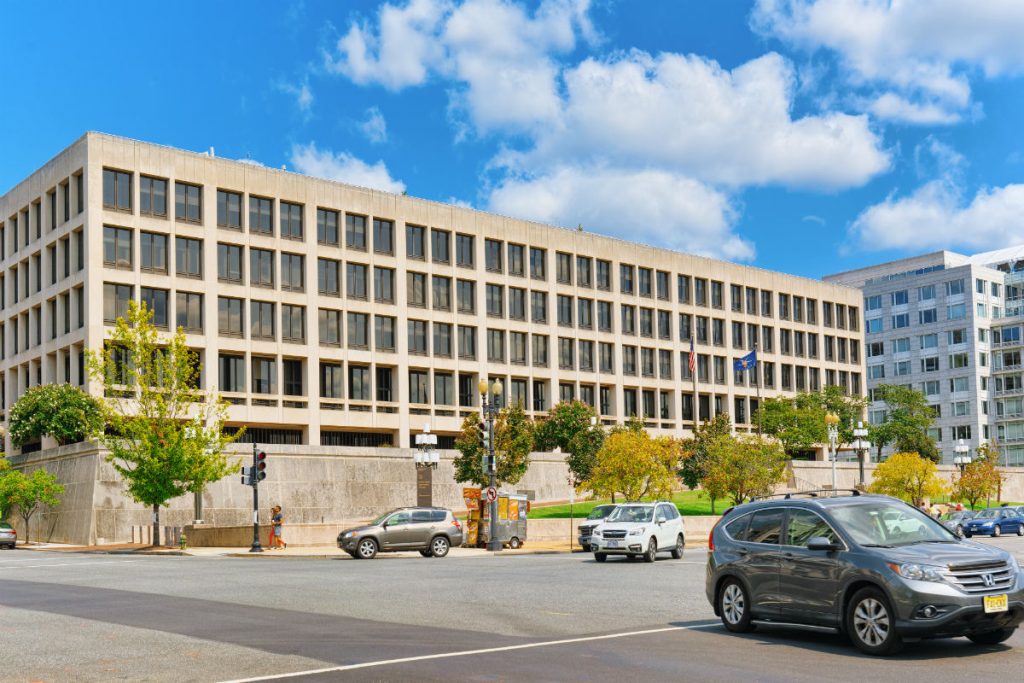 Construction & Abatement
The Frances Perkins building was named after Frances Perkins, The US Secretary of Labor from 1933-1945 and the first female cabinet secretary in US history. The building was completed in 1975 and contains over one million square feet of usable space. The building is located at the corner of Constitution Avenue & 3rd Street NW, Washington DC. The six story structure is made of steel & limestone.
SanDow has performed multiple construction & abatement projects at the main administration building for DOL. SanDow has provided asbestos & mold abatement, mechanical services, painting, floor tile replacement, electric door replacement, & emergency roof repairs.